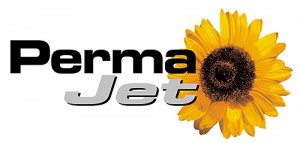 Our Large Digital prints are made using our Canon ipf PRO 4000 11 ink archival printer and Permajet paper stock. We offer Oyster 271gsm paper wich has a fine lustre surface.
Data Sheets
Oyster 271 – Data Sheet
Sizing
Unless specific requests are given for borders on your prints, they will be printed full bleed. Please ensure that you size them correctly for the required sizes.
For Large Digital prints we are able to work from .jpg, .tiff and .psd files.
Service Time
Standard 2 Working Days
Express Service 24 Hours - Should you wish to use the Express Service please check prior to ordering that we are able to accommodate you. Express orders carry a

30%

surcharge.
Volume Discounts
We offer discounts for volume orders irrespective of print sizes contained within the order.
3-5 prints =

10%

discount

6 + prints =

20%

discount
Large Digital Prints Rectangle
| | 271g Permajet Oyster Paper |
| --- | --- |
| 10"x30" | 12.00 |
| 12"x36" | 15.50 |
| 16"x20" | 12.50 |
| 16"x24"/A2 | 15.00 |
| 16"x36" | 25.00 |
| 16"x48" | 32.00 |
| 20"x24" | 20.50 |
| 20"x30" | 25.00 |
| 24"x36" / A1 | 31.00 |
| 25"x40" | 38.00 |
| 30"x40" | 46.00 |
| 36"x57" | 55.00 |
Large Digital Prints Square
| | 271g Permajet Oyster Paper |
| --- | --- |
| 14"x14" | 10.00 |
| 16"x16" | 12.50 |
| 18"x18" | 15.50 |
| 20"x20" | 20.00 |
| 24"x24" | 25.00 |
| 30"x30" | 35.00 |
| 36"x36" | 45.00 |
| 40"x40" | 52.00 |