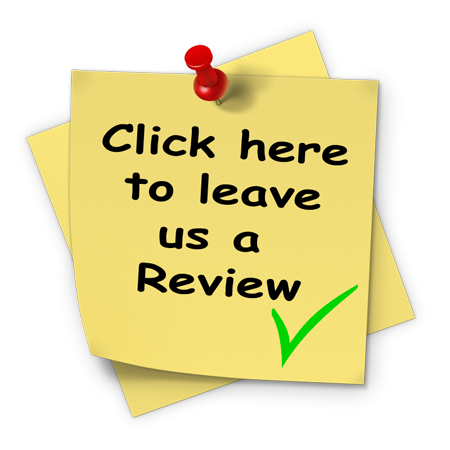 Thank you for taking the time to read our reviews.
When our website was upgraded early 2015 to a fancy new WordPress version, the 'Customer Review' section that we used to have on the old site was not set up and it is only now that this has been re-instated into the current site. Reviews that were given by customers previously have therefore been transfered, but the original submission date has been included within any such reviews.
Excellent quality and quick turn round service Richard, now we have moved 150 miles away, we are delighted to still be able to use your business for our printing, especially now that Jude has taken up photography !
Stunning Quality, Professional Service
After looking for a local professional printers around Worcestershire I was lucky enough to make contact with Richard at Stourport Photo Centre. Because I make detailed pen and ink drawings I needed somewhere that could take my originals and produce limited edition runs to a really high standard; Richard and Team were incredibly helpful and knowledgeable about processing and printing my artwork. If you are looking for professional, friendly service with a high end product Stourport Photo Centre will absolutely meet your needs.
T. John Foster
How refreshing and what a bonus
16/05/2019
"How refreshing and what a bonus. Finding someone like Richard and his team proves that quality service still counts for a lot. A quick turnaround and expert handling show professionalism runs through to the fingertips.
Full marks and well done. Your efforts are truly appreciated."
T.John Foster
Review originally submitted via Google - July 2015
I've had 7/8 individual photo mugs made in the last 6 months. Great quality product, and fantastic service - lot of help with my inept commuter skills to produce a workable design. And making sure I had EXACTLY what I wanted. Sometimes at very short notice - Thank you!
Reply from Stourport Photo Centre
You are welcome Mary. Your designs always bring a smile to our faces.
Nigel Lumsden
Nigel Lumsden Photography - Perth, Scotland
08/02/2016
Review originally submitted - 21/02/2013
I can't thank you and your team at Stourport Photo Centre enough for consistently provided me with an excellent all round service. You are always professional, helpful and polite and have given me sound advice when I needed it. Problems have been rare and have always been sorted out quickly & without drama.
As a wedding photographer I rely on being able to give my customers a prompt, quality service. Your business helps me achieve that because you produce quality work, every time as fast as possible and I'm always amazed because so many other companies I deal with mess things up in one way or another.
I would recommend you and sing your praises to anyone. Thank you!
with my best regards.
Nigel
Nigel Lumsden Photography
Keith Appleby
Appleby Photography
08/02/2016
Review originally submitted - 14/02/2013
Richard and the team at SPC have never failed in providing the quaity and reliability that is an essential and integral part of our business. From single prints to large print runs, the level of professionalism and service is always at the highest level.
Perfect printing
I used Stourport for some personal printing and they did a fantastic job. They were able to offer me advise on my order and turned it around in super-quick time. It was the most painless online experience I've had in a long time - I ordered via email, payed easily over the phone and then the prints were safely delivered to my door. Perfect!
Jason Randall
Ocre Red Studios - Nottingham
08/02/2016
Review originally submitted - 15/02/2013
In my field of work, schools, nurseries, graduations and family portraits I create a large number of proofcards, print packages and canvas wraps. I have always been very impressed at the speed of turnaround and the high quality of products that Richard and his team produce.
The personal service and flexibility that has been offered is unrivalled against other photo laboratories that I used before Stourport Photo Centre. Overall an impressive service that I can not fault.
Review originally submitted - 25/02/2013
We have used Stourport Photo Centre for the last 15 years for all our professional photographic printing. They have produced literally 100s and 100s of canvas wraps and they look after all of our printing needs and large photographic prints. Their quality and service has always been second to none. We have always felt very well looked after and they have exceeded our expectations time and time again. We have never thought about going anywhere else and we would highly recommend them to you.
Simon Parry
Images By Simon - Weston Super Mare
08/02/2016
Review originally submitted - 15/02/2013
I have been using Richard at Stourport Photo for the last six years and I will continue to do so. The quality of the printing he produces is second to none and is able to produce the highest quality, but still provide very competive prices. My landscape work is mostly sold as large canvas prints and it is essential that the quality and colour is consistantly high. Stourport Photo produce just that every time.
Stephen Wright
Wright Photo - Caversham
08/02/2016
Review originally submitted - 16/02/2013
For 7 or so years Stourport Photo have proved a great choice for all my printing needs. Approachable and very helpful the team has provided great quality printing at a very reasonable cost. I thoroughly recommend you give them a try!
Dr Richard Goodwin
Goodwin and Associates NHS Dental Practice Cumbria
08/02/2016
Review originally submitted - 14/03/2013
Our local photo shop recommended Stourport Photo Centre when we wanted to replace the old paintings in our dental surgery waiting room with 2ft x 3ft photo enlargements of seascapes, rockpools and wildlife.
We had a very useful discussion with Stouport and rather than heavy perspex covered pictures they suggested wipe clean lightweight laminated prints that easily slot on to an ingenious wooden bar mounted just by a couple of screws in the wall. These are bright and clear and make our waiting area a much more cheerful place at a fraction of the price we expected. A simple exchange of emails with photo files attached gave us advice on what would enlarge best and the results came promptly and securely packaged. The whole Stouport Photo Service has been much appreciated.
Mark Websper
A G Studio - Margate
08/02/2016
Review originally submitted - 14/02/2013
We have used Stourport for quite a few years now and have always found their service first class. There are many pro-labs about but none, we have found, are as accommodating, friendly and as fast as Stourport. Finding a good lab is a hard task, finding an excellent one is harder still. Keep up the good work.
Heather Woodhams
Heather Woodhams Photography
08/02/2016
Review originally submitted - 16/02/2013
I can't speak highly enough of the entire team at Stourport Photo Centre. They have handled all my photographic prints with great professionalism for a good many years, and I thoroughly recommend them. Not only can I rely on great quality, but their service is second to none. They will always go the extra mile to help out, and all with a smile!
Review originally submitted via Facebook - 03/02/2016
Thanks for another set of superbly printed pictures . The quality of these prints gives me a head start when I enter any competitions at my camera club .
Reply from Stourport Photo Centre
You are welcome Pete. We always do our very best to give customers the high quality prints they deserve.
Tina Cleary
Clear Moments Photography
08/02/2016
Review originally submitted via Google - 2014
I have used Stourport photos for years and their service is excellent.
Everyone is so friendly and helpful and you receive your images so quickly all the time.
Great quality. I would highly recommend their services to anyone.
Reply from Stourport Photo Centre
Thank you Tina. The one thing that we always strive to achieve is the best quality of both product and service for our customers. It really does mean a lot when customers take the trouble to say 'thanks for a great service'. Richard